Dexter Industries welcomes the Raspberry Pi 3!
The Raspberry Pi 3 is very similar to the Raspberry Pi 2, with two major changes.  First, the new Raspberry Pi 3 is faster.  Second, the new Raspberry Pi 3 comes with built in wifi and bluetooth.  The new Raspberry Pi 3 requires a few small technical changes to the software, and we outline those at the very bottom of this post for technical folks.
All Dexter Industries hardware is compatible with the new Raspberry Pi 3.  A software update is necessary.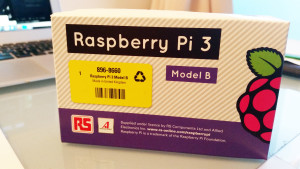 Updates Required to Run the Pi 3
To run Dexter Industries software or hardware on the Raspberry Pi 3, you will need a software upgrade.  We have made it fast and easy.  There are two options for updating the software:
1. Download the latest Raspbian for Robots and burn it to an SD Card. You can download it for free from Google or Sourceforge. We have directions for doing this, as well as a video walk through here. Our latest update was on March 20th and you should be able to put it on a 4GB micro SD card or greater, and use the Raspberry Pi 3.
OR
2. Run the software update on your existing Raspbian for Robots on a Raspberry Pi 2. You must run the OS Update and the Software Update (watch how to do this easily here). Both are run using our Update Software on the desktop of Raspbian for Robots. After you run the update on a Raspberry Pi 2, you should be able to use the updated SD Card on a Raspberry Pi 3.