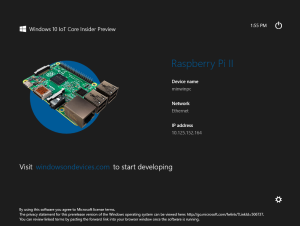 Raspberry Pi and Windows 10, we have fantastic news:  the GrovePi now works with Windows 10 IOT.
Thanks to two courageous contributors, Jonathan and Steve and Paul, the GrovePi hardware has been brought to Windows 10.  They did the heavy lifting to get the GrovePi working with the new operating system.
If you're interested in starting a project, or just peeking at the code, we have a few places to start:
The forums.  We have a long thread of discussion on this, and you should feel free to hop in and ask a question.
As always, let us know what you build!