We're thrilled to announce the release of the best Raspberry Pi robot kit for LEGO MINDSTORMS — BrickPi3. Since its inception, the BrickPi has been a big hit with LEGO MINDSTORMS fans to enable them to do more with their NXT and EV3 motors and sensors. The BrickPi attaches to the Raspberry Pi and together they replace the LEGO MINDSTORM NXT or EV3 Brick.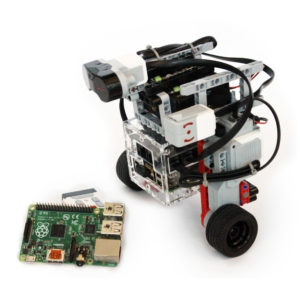 What's new about the BrickPi3?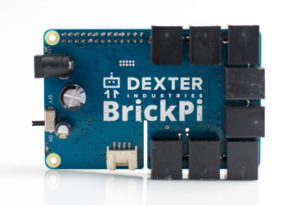 We've completely redone the way BrickPi3 interacts with everything EV3 — from the sensors to the encoders and motors — giving you a seamless experience for EV3 accessories.
There's a massive improvement in motor feedback speed, enabling reliable and repeatable movement — allowing you to do things like the BalanceBot!
Power management has been redesigned so now you'll have a power switch, and a LED indicator for battery power level so you know to save your program before you run out of juice!
You can now connect Grove I2C sensors to the BrickPi3 — for an even more powerful combination of sensor compatibility and capability. This also allows you to connect a PivotPi board, to control even more servos!
Now you can upgrade your firmware through a normal software update. It's as easy and simple as a normal software update through the "DI Update" icon on your desktop.
The price has stayed the same, at $99 for the Base Kit, $179.99 for the Starter Kit, and $889.99 for the Classroom Kit. We also now have a three lesson unit available for BrickPi3, for only $50.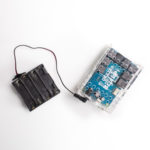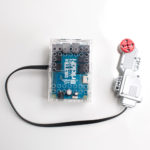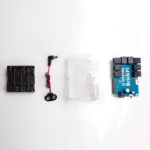 If you've already purchased a BrickPi+, you can upgrade your acrylic case to a colored version for just $8 bucks now!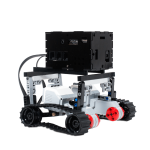 We look forward to hearing your feedback and comments in our Forum!
For US educators that qualify, we have a free 45-day teacher trial program you can learn more about here.