This summer I had the wonderful opportunity to attend several EdTech conferences to include ISTE, CSTA, and the Building a STEM Leadership Alliance as well as Picademy. I walked away from each of these conferences with new ideas and plans for the upcoming school y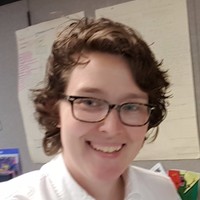 ear.  I am even more excited to share these new ideas and resources with my students as well as the other teachers at my school. The enthusiasm of teachers, administrators, and other professionals at these conferences is contagious. Sometimes teachers can get bogged down with difficulties they are facing in their classrooms or at their school.  It was refreshing to be able to discuss challenges AND ways to address them. These conferences also allowed me the opportunity to expand my PLN beyond the walls of my school. Even if you are not able to attend conferences in person, you can find resources on their websites to include some presentations or on Twitter using the hashtags #ISTE18, #CSTA2018, #picademy, and @STEMAlliance18. Through all of these experiences I left with a few takeaways:
There are numerous pathways to incorporating computer science concepts in the classroom.

Unplugged lessons – no computers or tech required!

Lessons integrated into core curriculum- I did a webinar talking about this idea last year on how I integrate robotics into language arts, science, history, etc… You can find it here.
Quick activities and challenges
There are also multiple opportunities to incorporate physical computing and programming into core classroom instruction as well as in STEM labs and CS classes. There are products and resources for just about any experience, grade, and funding level.
We need to continue to ensure that we work to bridge the gender and diversity gap in STEM education.
The development of computational thinking strategies such as debugging, algorithm design, and problem decomposition can be integrated into a multitude of content areas as well as taught in STEM classes. These strategies can help students organize their thinking and solve problems in new ways.
It is important that teachers have opportunities to learn about and experiment with different technologies through hands-on experiences.
I am so incredibly excited to meet my new students and experiment with new ideas and resources from this summer. Teachers continually tell students that failure is part of the learning process and to keep working at learning a concept or a task, however we are not always great about doing that ourselves. As role models for the students we need to make sure that we are comfortable stepping outside of our comfort zone and push ourselves to learn and grow alongside our students. I look forward to embracing the struggle and learning with my students.
by Lisa Rode, 6th grade teacher in Fairfax County, VA