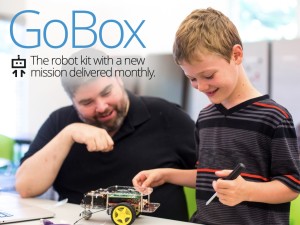 We're really proud to announce the launch of GoBox, a subscription robot kit that delivers a new Mission and a sensor to your door every month.
The GoBox is a fun and easy way to learn programming through a build-your-own robot kit with monthly robotics missions to keep you engaged month after month.
We're making it even easier to use the GoPiGo Raspberry Pi Robot with updates in Scratch programming, new sensors, and easy step-by-step guides to getting started that make it easy enough for anyone to do!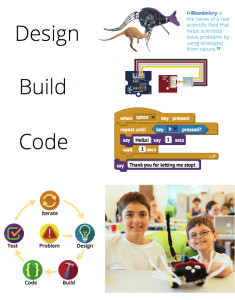 If you already own a GoPiGo, the new GoBox Missions will work with your robot, and since they're shipping by Christmas, they make the perfect Holiday gift!
We had some enormous support from our community and our local hackerspace, Nova Labs.  Thank you all for helping us get the GoBox started!
Watch our video, see a sample Mission, and back our project on our Kickstarter page.  Help us get the GoBox off the ground by backing today!