GrovePi and the Internet of Things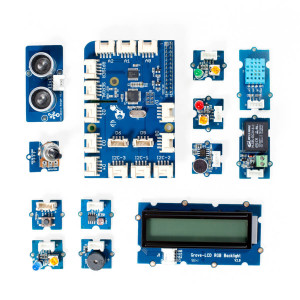 You might have heard of the GrovePi, a board for the Raspberry Pi that you can connect to hundreds of different sensors, so you can program them to monitor, control, and automate devices in your life.
There have been a number of projects and cloud services that are using the GrovePi as a hardware kit for the Internet of Things.  A few cloud companies including Amazon, IBM, and SAP have built demonstration projects using the GrovePi and we wanted to highlight some of the things you can do with the GrovePi and cloud computing services.
SAP
SAP Cloud Example
SAP has published a cloud example and an IOT Starterkit.  You can find it on Github here.  This repository provides information and code for working with SAP HANA Cloud Platform (HCP) IoT Services.
IBM Bluemix
IBM's cloud program uses the GrovePi to monitor water.  This example project uses IBM Bluemix with the IoT Foundation Starter, Node-RED, and Cloudant.
The Poseidon project is a voluntary initiative that aims to reduce water usage in the world. As a first step, the project developed educational material for monitoring the water in the soil of houseplants using an app that views sensor data from a plant to understand when the plant needs watering. The objective is to build an enthusiastic community focused on finding solutions that reduce water usage by applying technologies such as the Internet of Things (IoT), cloud computing, mobile, and analytics.

In this three-part tutorial series, you'll build a low-cost plant-watering solution and find out how to work collaboratively to improve on it. The solution is based on Raspberry Pi and uses IBM Bluemix for collecting and visualizing sensor data and posting updates on your social network.
Finally Oracle is using the GrovePi to demonstrate the IoT/JavaOne API.
We want to demonstrate a connected greenhouse that reports its temperature on a regular basis, and that includes a remotely controlled light.  . . . The main demonstrator is built around Eclipse Kura on the embedded side, and Eclipse Paho's Javascript (WebSockets) client on the web/client side. The web UI allows to display the temperature in the greenhouse and a button can be pushed to toggle the light.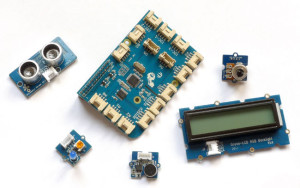 The GrovePi is an incredibly powerful piece of hardware that lets you quickly connect your physical world to the cloud through a wide range of internet of things services.
Are you working on an Internet of Things project we missed in this roundup?  Are you a developer that's interested in using the GrovePi for an Internet of Things project?  We would love to hear from you!