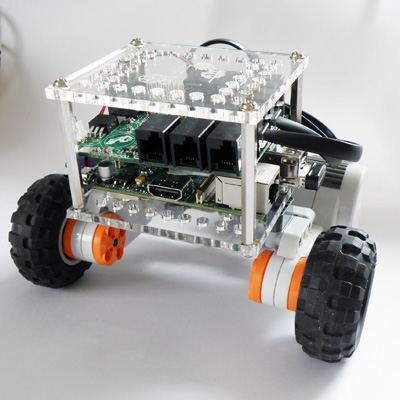 Looking for adventure?
Last month we quietly released a beta version of the BrickPi firmware that will allow you to use EV3 sensors and the BrickPi.  We wanted to invite all that are interested pushing the state of the art further to give the firmware a test.
The code is still in beta and we want to give it a full and thorough testing before we fully release it.  We need help from the community though to make sure the code is working.
Begin your adventure with EV3 Sensors and the BrickPi. . .
The first step is to flash new firmware to your BrickPi.  This in itself is an adventure.  You'll need either an Arduino or an AVR-ISP programmer.  After you choose your programmer, choose your documentation.  We recently reworked our directions for how to do this, and they're in Google Doc format:
These documents should get you started with EV3 Sensors and the BrickPi.
Report Back!
Having trouble?  Total success?  Let us know.  We've got a few ways:
Github tickets.  If you're comfortable with Github, start a ticket.
Make a note.  We've left annotation open in our Google Documentation.  Leave a note about where you're having trouble.
Forums.  If you're more comfortable with our forums, leave us a message.
Thanks!