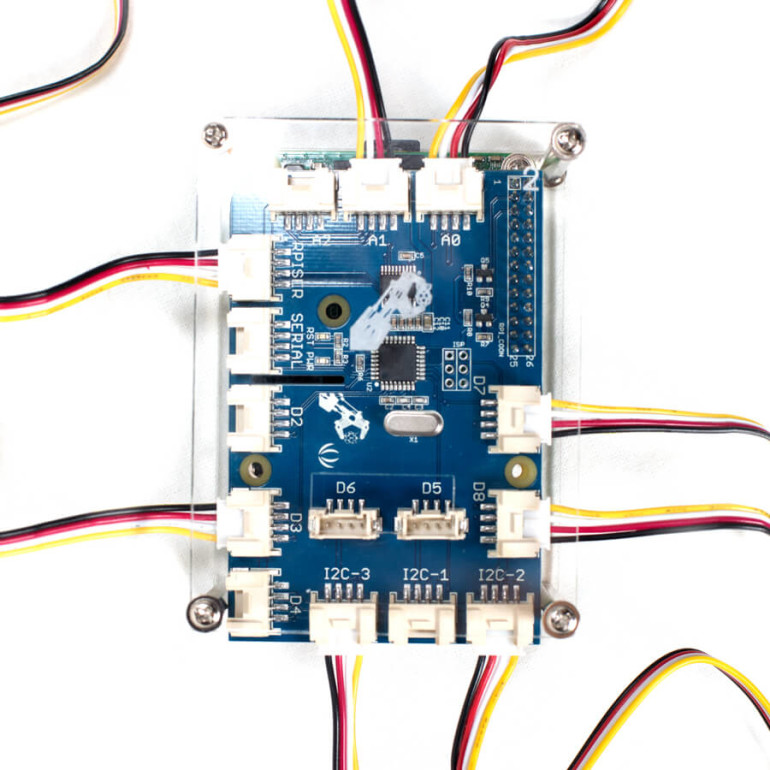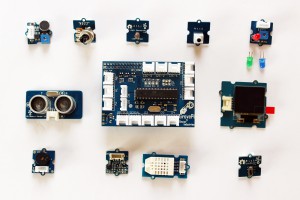 This month we're re-introducing the GrovePi, telling everyone about how awesome the GrovePi is, and re-introducing our redesigned GrovePi Starter Kit.
What's the GrovePi?
GrovePi connects your Raspberry Pi to the Grove Sensor System. No soldering or breadboard.  Your Raspberry Pi computer enters the physical world.  Think of it as LEGO for electronics.  The Grovepi Starter Kit is a quick-start kit with the GrovePi and the necessary components to get something respectable assembled.  Some of the awesome things about GrovePi:
So . . .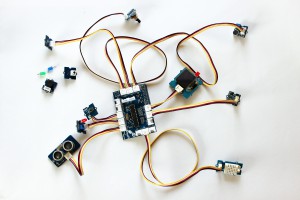 So basically the GrovePi is awesome if:
You want to start hacking and mashing electrical parts together with software.
You're a student starting to learn electrical engineering, computer science, art, fashion design . . . whatever!
You're a software person who wants to make something in the real world, but not quite comfortable with a soldering iron yet.
You're a Maker an idea in your head that involves the physical world and a computer, but you're not sure where to start.
You want to connect any sensors to the internet.
What's new and why are you bothering us about this?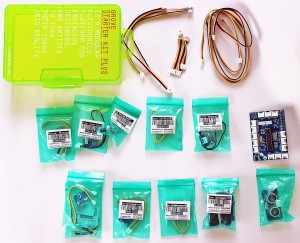 This month we redesigned the GrovePi Starter Kit.  It's packed with lights, sounds, and movement.
We've tried to cram everything possible into a great looking plastic box that you might want to connect to your Raspberry Pi.  We hope that you'll take a look and start thinking about the awesome things you can build with the GrovePi.
This kit has lights, a display, switches galore, and a whole lot more.
Hardware Shouldn't be So Hard
Hardware is hard.  Wires, connecting, soldering . . . it can be a challenge to get started.
You often have to break a few things.
We wanted to change that.  With the GrovePi Starter Kit, hardware is just as easy to get started with as playing with legos.