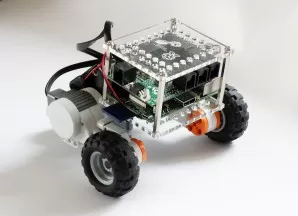 Beta Testing EV3 Sensors with BrickPi
One of the projects we're in the process of testing: an update to the BrickPi Firmware.  The original BrickPi firmware only works with NXT sensors.  We recently updated the firmware to accommodate EV3 sensors.  The firmware is still in Beta, but we're inviting everyone to come try it out and tell us what you think.
To update the firmware, you'll need an Arduino or an AVR Programmer.
Want to try it out?  Join the conversation and see instructions on Github here.