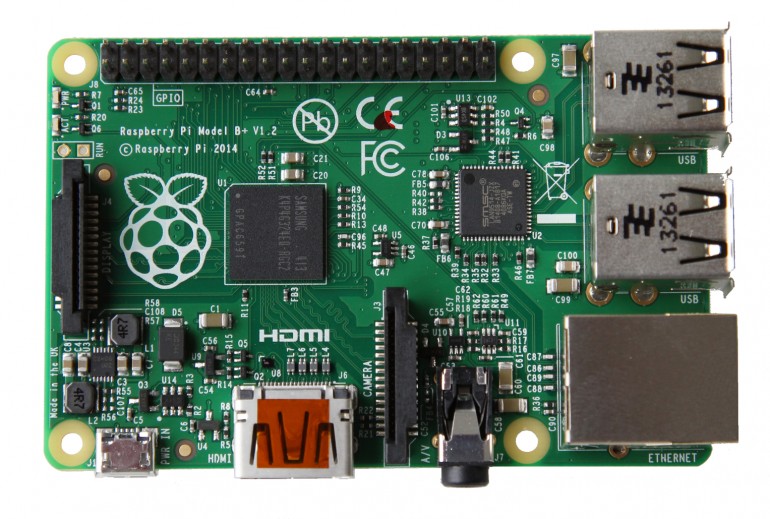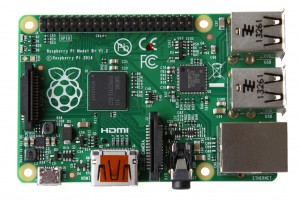 Raspberry Pi Model B+
Recently the Raspberry Pi Foundation announced an "incremental" version of the Raspberry Pi Model B, the Model B+.   While we were excited to see some improvements, we held our breath as we tested the Dexter Industries hardware.  The Good news:  everything fits and work with the new Model B+.
The bad news?  Well, there is none.  The B+ comes with a bunch of improvements, including more USB ports, better mounting, and highly improved power management.  Improved power management makes a huge difference for the BrickPi: with better power management, this extends the life of the BrickPi battery pack and should make the robots more stable.  The Raspberry Pi Model B+ should be a huge improvement for power management, and for the BrickPi.
The BrickPi
The BrickPi fits fine and is fully functional.  A notable improvement was seen in the power management.  Your Raspberry Pi Robots will continue to work with the latest version of hardware!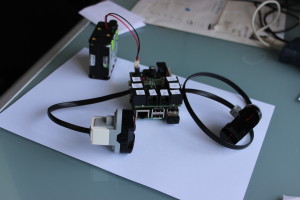 The Arduberry
The Arduberry tested well and had no issues with the new Raspberry Pi Model B+ design.  The Arduino and the Raspberry Pi B+ are still happily together.
The GrovePi
Again, no issues.  The GrovePi fits and works perfectly fine with the new Model B+ layout.  It looks like the extra USB ports might cause shorting with some of the pins.  To prevent this, we recommend putting some electrical tape or masking tape on the two USB ports and the ethernet port.