The GoPiGo3
We're thrilled to announce our update of the Raspberry Pi robot kit GoPiGo — the GoPiGo3!  The GoPiGo3 comes with new features, is easier to assemble, and even more fun to program than its predecessors.  The GoPiGo3 is the perfect robot for STEM learning and learning to program.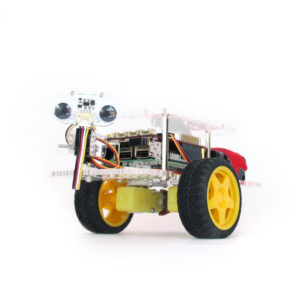 Key Features of the new Robot:
Versatile:
you can connect up to 5 sensors, 2 servos, a camera and a speaker all at the same time.
Mobile:  The powerful Raspberry Pi computing platform turns into a mobile robot car.
Easy to build:  With detailed instructions, tested by students and teachers, the GoPiGo3 is fast and easy to assemble.
Fun:  The GoPiGo3 robot is a fun way to for students to see their code running in the real world!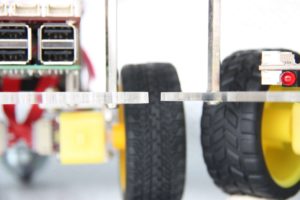 More Sensors
Connect 5 Sensors (2 Analog/Digital, 2 I2C, 1 Serial), 2 Servos and a Camera! Program the two on-board LEDs in the front, as well as 2 multi-colored LEDs on the top!
Motor Control
Motors on the GoPiGo3 have built-in encoders, giving the robot precise and accurate motor control.  This robot drives straight every time.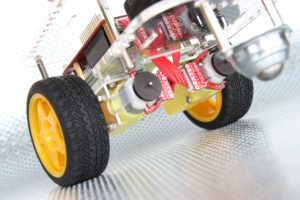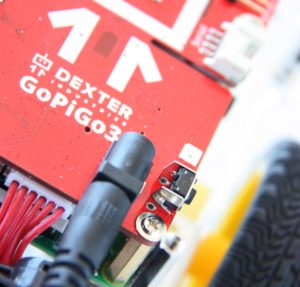 Power Management
The GoPiGo3 is redesigned from the ground up to increase battery life, protect the motors, and give a better experience powering the GoPiGo3.