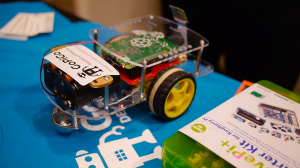 The Sandbox Summit, a two-day educational conference, was held at one of MIT's beautiful creative buildings in Cambridge, MA. It opened with a "do whatever you want"-version of patty cake, which got everyone on their feet, and ended with everyone dancing around to "Happy". I know that may sound more like an Amway or Cutco motivational seminar than an education conference, but there was a real point to it other than just waking everyone up and creating a sense of community.
The purpose of these quirky activities was really meant to remind us that it's ok for adults to play too! Much of the two days was filled with research findings and stories of the individuals and companies making a massive impact in the world of learning. I've always thought of play as something important for children, but was reminded of the value of play as an adult to express freedom, authenticity and joy!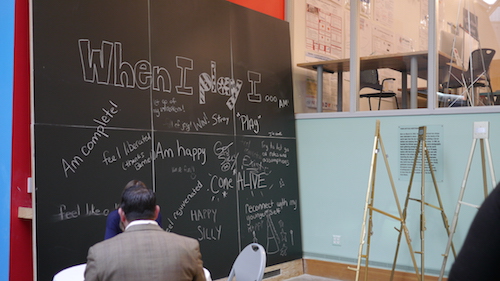 Here are some of my top picks & how they've inspired me to play!
---
Cardboard technology.
While I had seen the original Caine's Arcade video, about a young kid from LA that built an entire arcade out of cardboard, I was thrilled to get the update in person from the man that made Caine's Arcade a sensation – Nirvan Mullick. We saw examples of cardboard arcades and other projects from schools all over the world, and learned that not only did fans rally to fund Caine's college education, but also provided the support to start the Imagination Foundation. I can't wait to build my own cardboard arcade and wire it up with the GrovePi+ and a bunch of cool sensors! Let me know if you are interested in working on a project like this.
It's my hope that we can get in touch with the Imagination Foundation to get all these little crafty kids taking their creations to the next level by adding LEDs, buzzers, switches and sensors!
It would also be fun to find a way to make a cardboard arcade that integrated paper circuits from Chibitronics. Started as a PhD dissertation out of MIT labs, Chibitronics is a simple, crafty, yet elegant way to learn about circuits and create beautiful energetic art! 
The new view master is much less impressive — but fun to see new ways google is thinking of to put technology right on your face. 🙂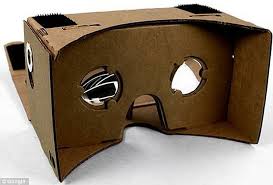 ---
Digital Daze.

I was amazed to see the kids apps developed by the New York Hall of Science (Nysci, as they are fondly called). Nysci, an interactive science museum in Queens, NY, has built some of the coolest educational apps I have ever seen. Kids can take video of each other throwing a football or jumping up and down, then watch physics concepts such as force, acceleration and speed applied in a digital overlay display. It doesn't stop at that — they can even interact with the video they made and change the properties to see what happens. It is like Hype for kids! (note: if you don't know what Hype is, and you like animation and web design, be sure to check it out because it will blow your mind)
Spot is no ordinary e-book. When author & illustrator, David Wiesner, was approached about turning his children's books into e-book, he declined. Instead, he made a new kind of book designed specifically for the new digital medium. His incredibly brilliant drawings are even more engaging in this interactive (pinch and zoom) digital storybook.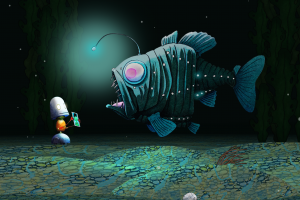 David Wiesner's Spot from HMH Kids on Vimeo.
I also learned how classic brands are being refreshed and rebooted for the digital age. We got a sneak peek into the iteration process for Care bears, one of my childhood favorites, as well as Daniel Tiger, which came from Mister Rogers. I haven't seen either show in its new form, but it sure was a fondly nostalgic session, so they must have done a decent job.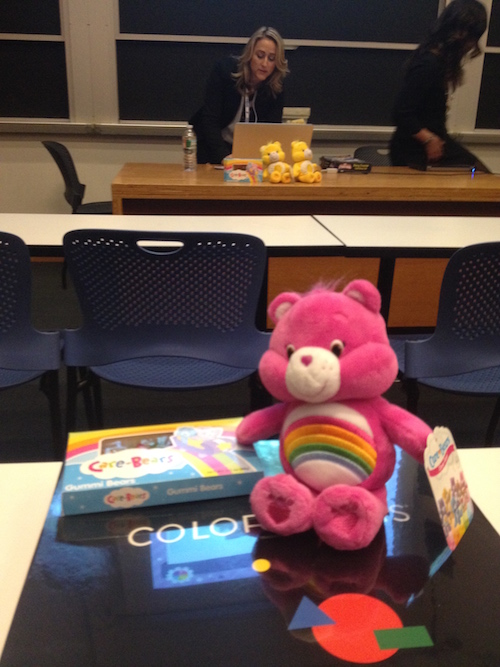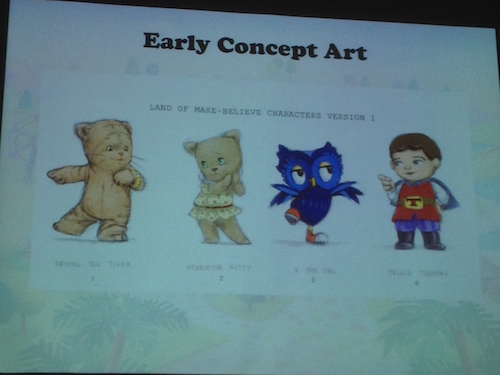 ---
Robots 3-2-1
Learn Launch, an edtech incubator in Boston, was show casing one of their robot startups, Ni-o Toys. Their table was full of very friendly, colorful 3D printed chassis that kids can design themselves!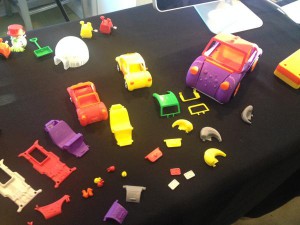 You may have heard of Kano, the Raspberry Pi computer that helps kids learn to code. If you're looking for something that teaches more about electronics and how computers work, back Piper Kickstarter project. They've built a whole gamefied platform based on Mindcraft and Raspberry Pi to keep kids engaged in building programs and wiring up breadboards.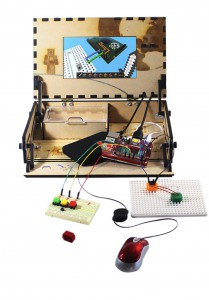 And last but not least…we (Dexter Industries) were there showing off the awesome GoPiGo Raspberry Pi Robot Kit! I was thrilled that the GoPiGo kit we raffled off went to one of only two teachers at the whole conference.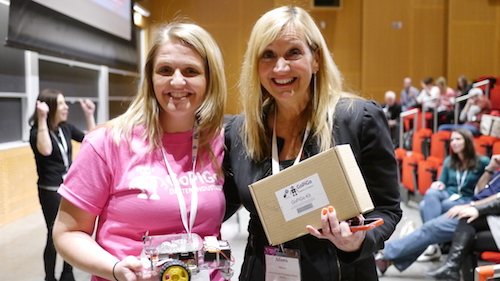 We even met a few customers — including Miss Sweeney, who stopped by to get a picture with Founder, John Cole, and some stickers for her class of 8 middle schoolers that are using GoPiGo in their class.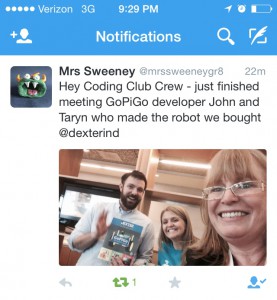 ---
Media
Sinking Ship Entertainment, a Canadian production company shared one of their failures that, when re-vamped, turned out to be a huge success. The Giver, a show who's mission is to teach empathy. After initially failing to capture the audience's interest, partner & producer J.J. Johnson was inspired with a new idea by watching a group of pre-teens at park near his house that were spinning on one of those dangerous looking merry-go-rounds until they threw up. The new show features kids coming together to redesign and rebuild their neighborhood playgrounds!
---
The lessons of play and imagination from the conference were reinforced later that afternoon when I went to pick up my 7-year old nephew from 2nd grade, as he talked about "middle earth" (from Lord of the Rings) the whole way home.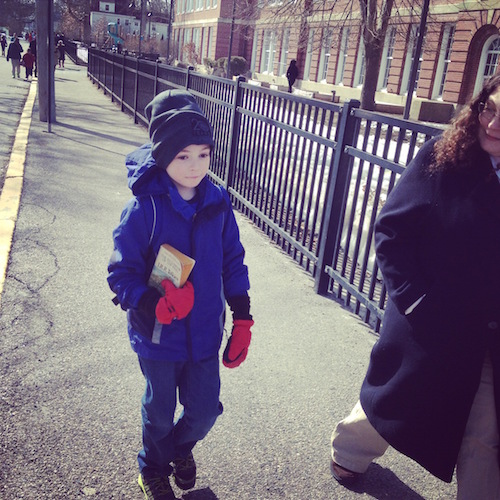 His 4 year old brother and I spent the rest of the afternoon putting together puzzles (which I got in my Sandbox fun bag!) and playing board games. When I went to leave that evening the older one was so engrossed in his book that I had to literally put my hand on the page to get his attention and steal a hug. I was reminded of the complete bliss of being totally wrapped up in a book, which I think happened to me once when I read Afternoon of the Elves in 4th grade.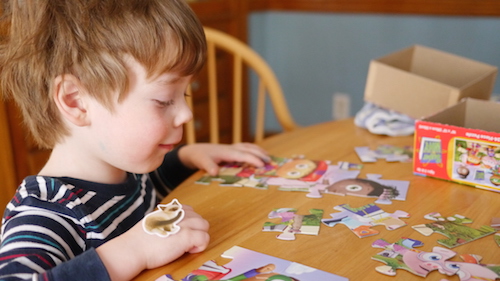 I'm re-inspired and ready to start playing (and learning) with my robots!