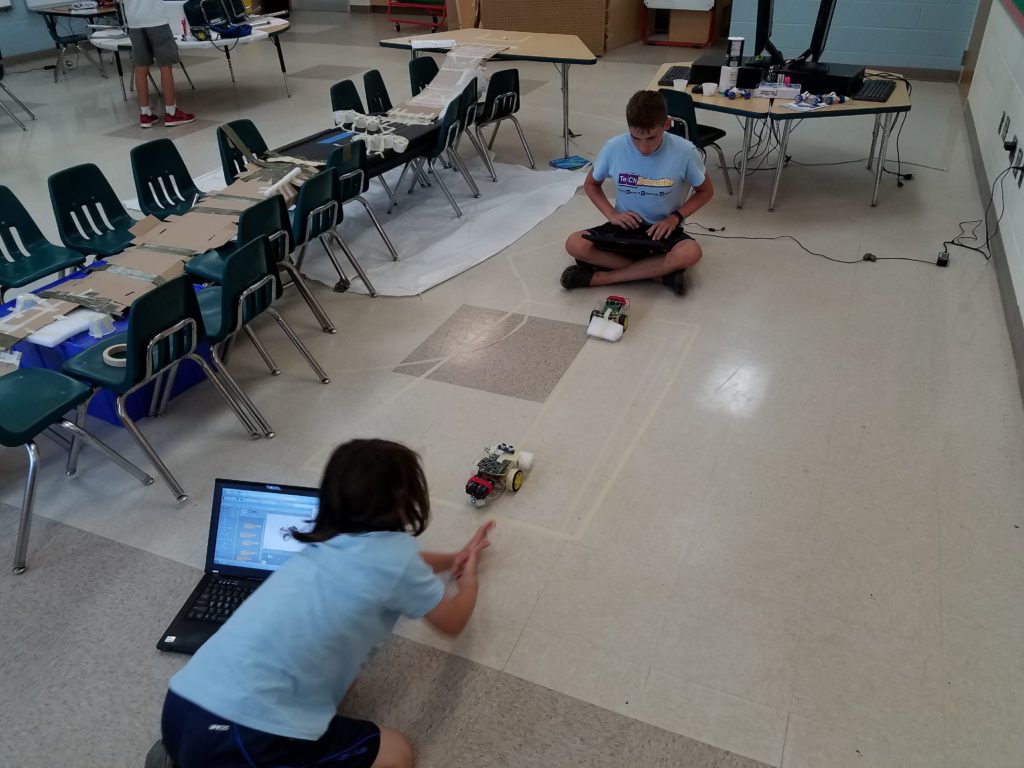 With summer in full swing, STEM robotic camps are starting up all around the world!  Students are using their summer to brush up on coding skills and learn robotics.  Many summer STEM camps are using the Raspberry Pi to teach coding skills, and many this year are using the GoPiGo.  We checked in with Club SciKidz, which is running their second annual coding camp based on the GoPiGo robotic platform.
GoPiGo STEM Robotic Camp
Club SciKidz has been running after-school and summer camp programs in the Maryland area using the GoPiGo and GoBox for the last two years.  Campers from 11 to 15 years old spend their summer days learning to code robots!
The stem robotic camp follows the GoBox missions, which guide students step-by-step through building a robot, making the robot move, and then accomplishing "Missions" with the robot and programming the robot with the Scratch programming language.  At each step, students add new sensors to their robot.  With each mission, the students and the GoPiGo face new challenges.
Students start by building a real life programmable robotic car with the GoPiGo.  Each mission is paired with some free time with the robot to let students explore more.  Victor Marsh, the founder of Club SciKidz emphasizes the creative aspect of programming.
"Letting students come up with their own ideas excites them!  Once they get the basics of programming down, they're off to the races with their own projects." – Victor Marsh, the founder of Club SciKidz
With the GoPiGo, the learning doesn't stop after camp ends.  According to Marsh, once the students have finished the camp, "they take the robot home with them to learn more advanced programming languages like Python, or work on their own projects."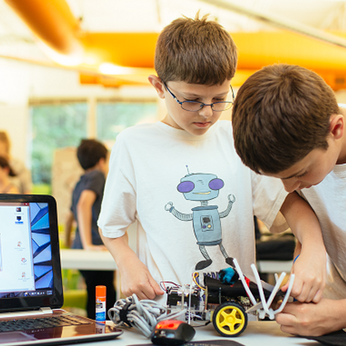 Learn Some Programming
Club SciKidz still has spots available for camps this summer!  You can still register for a camp in August!
Can't make it to Club SciKidz STEM robotic camp this summer?  You can sign up for GoBox missions here, and get the GoPiGo robot to begin coding this summer.
More on STEM Camps with the GoPiGo
Are you attending a STEM camp this year that uses the GoPiGo to teach coding?
Are you running a STEM camp that wants to use robotics to teach coding?
Check out our DexterEd page to learn more about our curriculum, our robots, and how we can help!