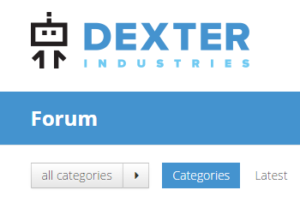 Over the past few years, a very active community has developed around Dexter Industries.  The community now has some amazing members who are sharing projects and pictures, and helping each other on their journey with robotics on our forums.
Way back in 2013, using a simple WordPress plugin, we started our forums as a way to support our customers, fans, and peer tech enthusiasts.  As the community has grown, the original forums became clunky and harder to use.
This past summer, we decided that we wanted to provide our community with a site that reflects their enthusiasm and passion.   We wanted to make sure that the forum feels and looks inviting to new members, and lets more experienced members share and do more.
Drum Roll Please!
So this past week, we have migrated the forums over to a brand new site, in a brand new location — but you can get there the way you always have through the menu on the top of www.dexter industries.com.  If you're a regular forum visitor, you might have noticed yesterday as our links started to shift from the old forums, to our beautiful new forums.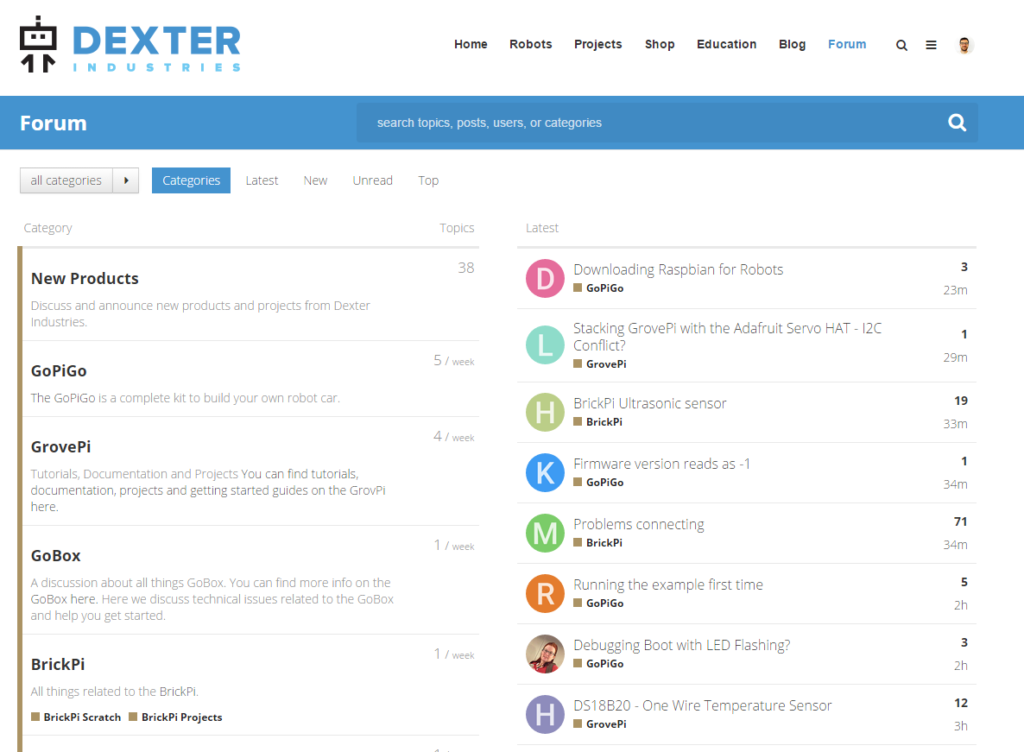 So What's New on the Forums?
Easier Searching – First and foremost our new forums has easier searching.  This should help folks that are looking for the solution to a problem or an idea that other community members have asked about or worked on.  We hope this helps you find your answers, faster!
Faster Service – As our forums grew, we found it was affecting the speed of our website quite a bit.  The new forums are hosted on a different server, speeding up our website and the forums.
Badging – One of the cool new things about the forums is a system of badging.  You can "like" other members answers.  As you contribute more to the community, you'll earn badges and recognition.
Profiles – Now you can get a little more personal.  Tell us about yourself, build up a profile and show off your stuff!  Add a nice icon or personal picture, and write a summary with your website or other information about you on it.  Here's mine.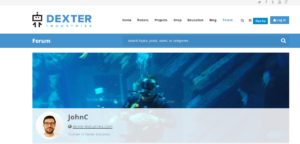 Easier Reading and Writing –  The user interface, or how you see the forums, is so much better and easier to use.  The forums have a fantastic toolbar that helps you customize your question, add pictures and upload scripts, programs, and videos.  Emoticons bring our community fully into the year 2016!
Better Answers – We hope to start using some of the powerful features that come with our forum software soon.  In particular, we will begin working on developing a wiki with some of the most common questions and answers!
Community Feedback – We want to take polls!  We would love to hear opinions on things: features you want in software and hardware, better explanations, and new projects.
More Big Things To Come
We want to continue to serve our community and help folks learn more about robotics.  Over the next few months you'll see some big leaps forward, including the new forums.
We would love to hear about what you think about our website and the forums, and we invite everyone to comment: we've made a special section of the forums just to tell us more about what you'd like to see.
Come visit our new forums, be a part of our community!