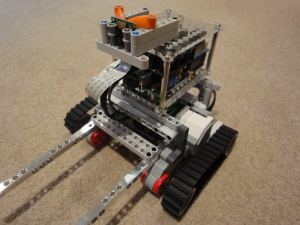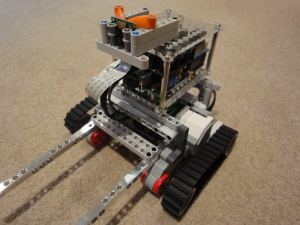 Arthur Allshire has posted an instructional video on how to build a LEGO robot and control it remotely with a Raspberry Pi Camera.
The blog post walks the reader through, step by step, how to setup the camera on the Raspberry Pi, and how to stream the video feed into a laptop over wifi.  The robot not only streams video, but is also controlled remotely.
The robot body is made with LEGO, the Raspberry Pi, a Pi Camera, the BrickPi, and a few more accessories.  The body is made with EV3 motors as well!
Next step: web control.  Stay tuned!