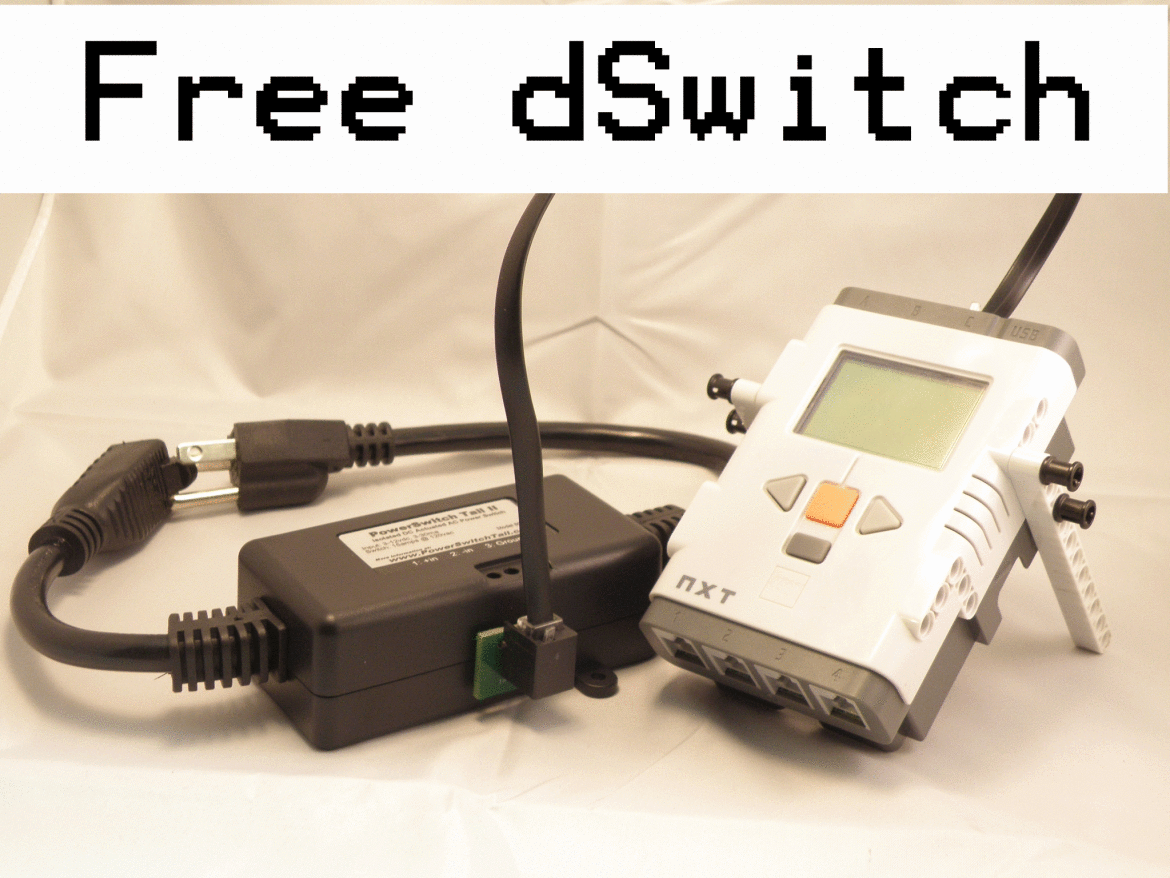 To help announce our re-introduction of the dSwitch, we're going give away a free one this week.  Wait, what's the dSwitch?  The dSwitch is a controller designed to be used with LEGO® MINDSTORMS® NXT hardware and software.   The dSwitch controls any appliance in your house, such as a light, a toaster, or anything else you can plug into a household socket.  The device acts as a switch, allowing your NXT inventions to turn off and on any appliance in the house! 
Getting a chance to win a dSwitch is pretty simple:
We'll decide the winner on Friday and announce here on the blog on Monday.  We will take the names of everyone who put an idea up, throw their names into a random picker, and contact you over the weekend.
Creativity is great, but please keep the ideas clean!
If you can't think of an idea, hate Facebook, or can't wait a week to see if you won one, you can always buy the dSwitch on our website!