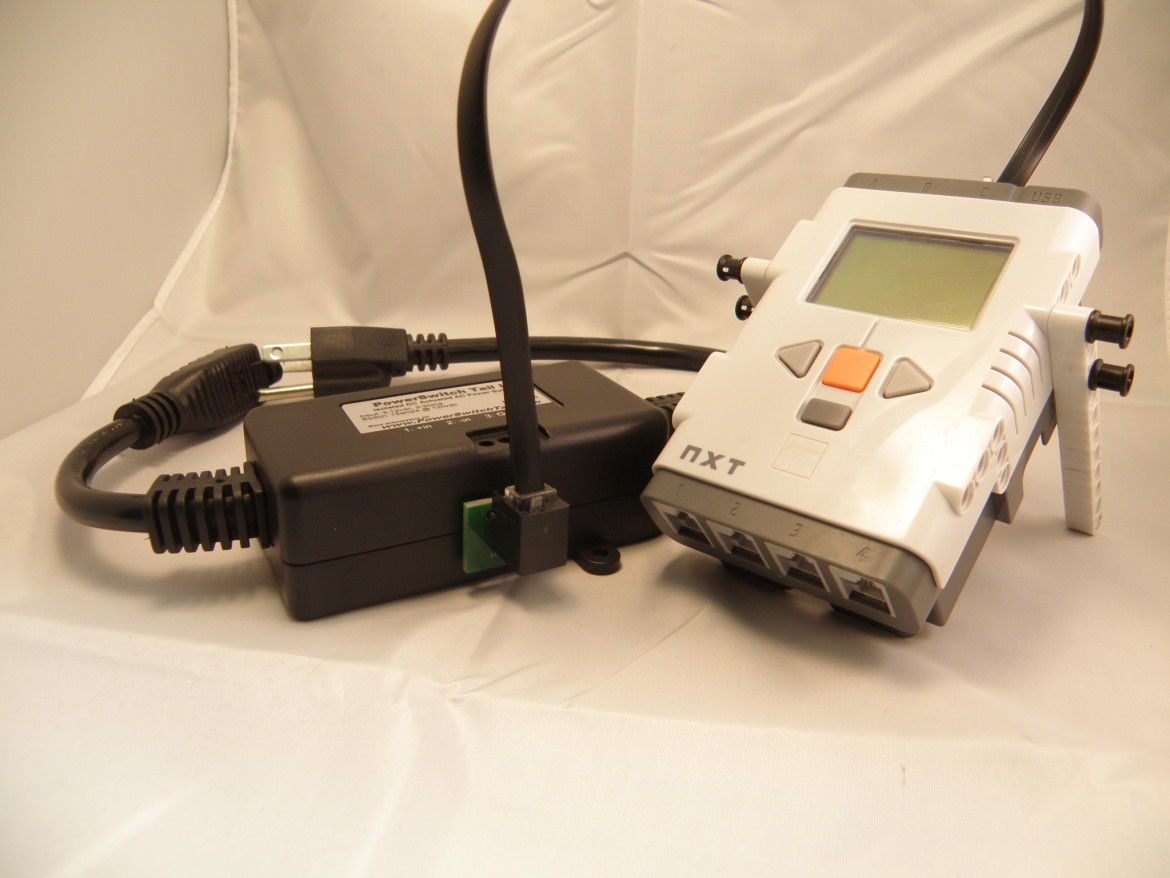 This week we are re-introducing the dSwitch for LEGO MINDSTORMS NXT.  The dSwitch is a device that controls appliances such as a lamp, toaster, or other device with the LEGO MINDSTORMS brick.
We ran out of dSwitch stock for a while, we used the opportunity to re-design it a bit.  The dSwitch now uses the PowerSwitchTail II to control devices and has improved safety and handling abilities.  The dSwitch now comes as a kit, and can be assembled with nothing more than a small flathead screw driver.
We've updated our Manual Wiki to include the dSwitch, and touched up the NXT-G files for the dSwitch.
This week we will be holding a contest to give away a free dSwitch . . . stay tuned!
Here are some things you can do with the dSwitch, in Youtube format . . .