EmpathyBot Kit
EmpathyBot is an emotion reading robot built with the GoPiGo robot car with the Google Cloud Vision API! This kit includes everything you need to build EmpathyBot from scratch including a Raspberry Pi 3, GoPiGo Servo Package, Distance Sensor, microSD Card (with our software), Power Supply, and Ethernet Cable.
This package includes the cable for connecting the Distance Sensor to the GoPiGo.
$239.99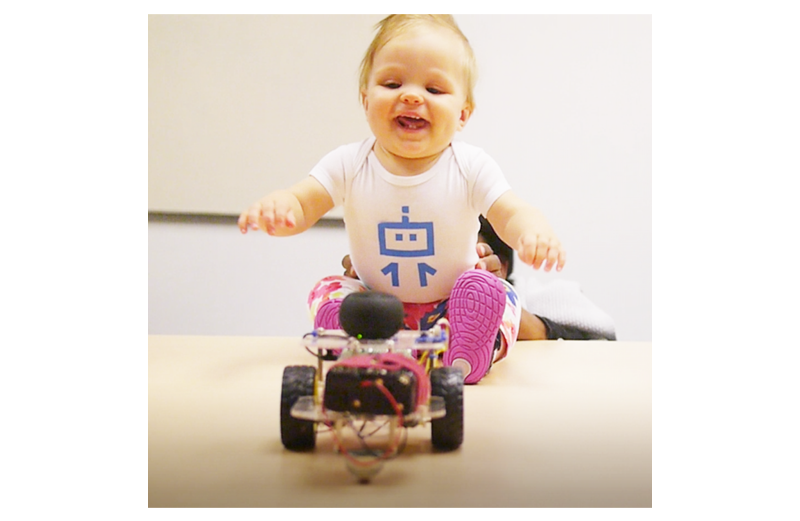 What's included?
GoPiGo3 Base Kit
Raspberry Pi 3
Distance Sensor
Servo Package for the GoPiGo
microSD Card — with Raspbian for Robots, which you have to download and install yourself
Power Supply Wall Adapter (110-240V)
6″ Ethernet Cable
Grove Button
Raspberry Pi Camera
Speaker
What's not included?
Suggested components required to make it a mobile robot (NOT INCLUDED):
Batteries: GoPiGo3 requires 8 AA batteries, which are not included.
Google Cloud Vision API Account (there is a 60 day free trial)
What's required for assembly?
Assembly requires a philips head screwdriver & 8 AA batteries (not included). Assembly instructions for the GoPiGo can be found on our support page. Then you can follow the instructions here to assemble and program you EmpathyBot.
Note: If you have a Macbook Air without an ethernet jack, you might want to get an ethernet to USB adapter.
What else do I need to know?
Works with all versions of the Raspberry Pi.
Software examples and API are provided by Dexter Industries (open-source repository on Github)
Lego Technic bricks: GoPiGo is compatible with Lego Technic parts (you can attach them to the acrylic body), but we don't sell them.