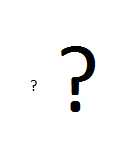 We've been working overtime on a few new projects.  These prototypes are all in the experimental stage.
Can you guess what they are?
Guess what these things are below in the comments and next week, we'll send you one of the comment makers, chosen at random, a free dCompass.  Bonus points if you enter a possible name!
Update . . .  Mystery Project 3.