Servo Package
The Servo Package is a device that rotates. It connects directly to the GoPiGo and enables you to control an attached sensor's rotation with software. This package comes with the servo and mounting hardware for attaching an distance sensoror Raspberry Pi camera to the GoPiGo Raspberry Pi robot car.
$12.99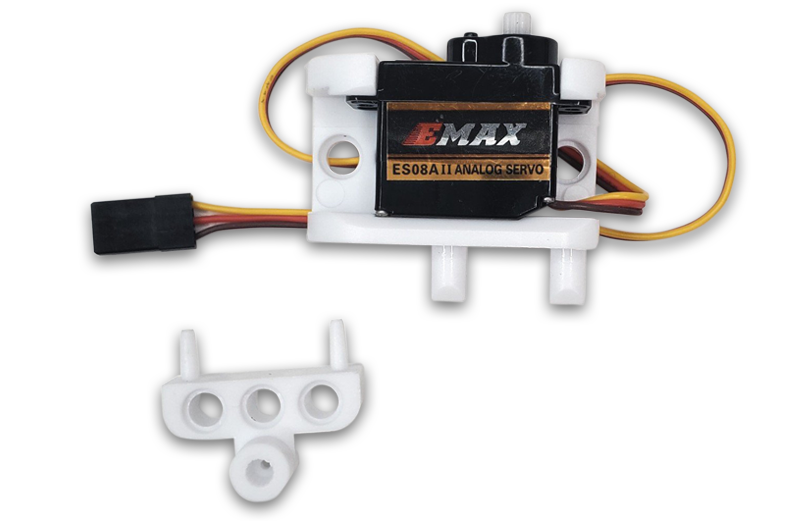 About Sensor Mounts
These Servo Motors for the Raspberry Pi are perfect for connecting to the PivotPi to make a robot that moves.
Visit the PivotPi Product Tutorials & Documentation page for step-by-step tutorials, technical specs, detailed product pictures, and sample code libraries.
What's Included?
Servo motor
Servo mount
Mounting hardware
Acrylic plate to attach an ultrasonic sensor or Raspberry Pi camera
What's a servo?
A servo is a simple electrical motor that rotates, and most importantly can be controlled and programmed to rotate based on other data.
Assembly instructions can be found here.
If you are looking for something that will move in a different way, check out PivotPi, which you can connect to the GoPiGo and make it turn just about anything!