Rechargeable Battery Pack Charger
This smart charger allows you to recharge your NIMH rechargeable battery pack for the GoPiGo and BrickPi robots. NIMH Rechargeable Battery Pack sold separately.
$24.99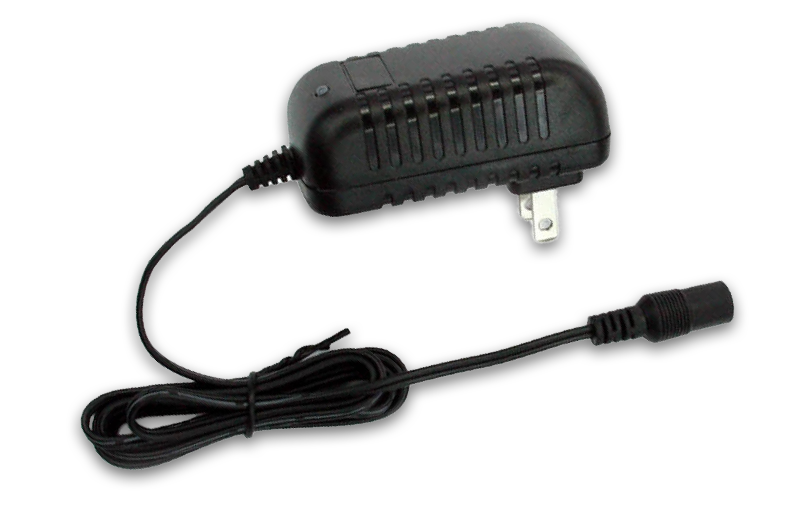 The smart charger stops charging when the battery is full to prevent over charging, extending the life of your battery. Rechargeable Battery Pack, sold separately.
Smart Charger
Input 100-240V 50/60Hz 0.2A(MAX)
Output 2.4-7.2V800mA 8.4-12V 500mA
A smart charger can automatically adjust charge voltage for the battery pack
DC female barrel jack, 5.5-2.1mm
What's not included, but required?
Rechargeable Battery Pack:
9.6V 2000 NIMH battery
Max Charge Current 2A
Male DC jack