GoPiGo3 BalanceBot Extension Kit
The BalanceBot Extension Kit takes your GoPiGo3 and turns it into an upright balancing robot! Kit includes an IMU Sensor, IR Receiver, IR Remote Control and a set of 3 Sensor Mounts.
This package includes the cable for connecting the Distance Sensor to the GoPiGo.
$49.99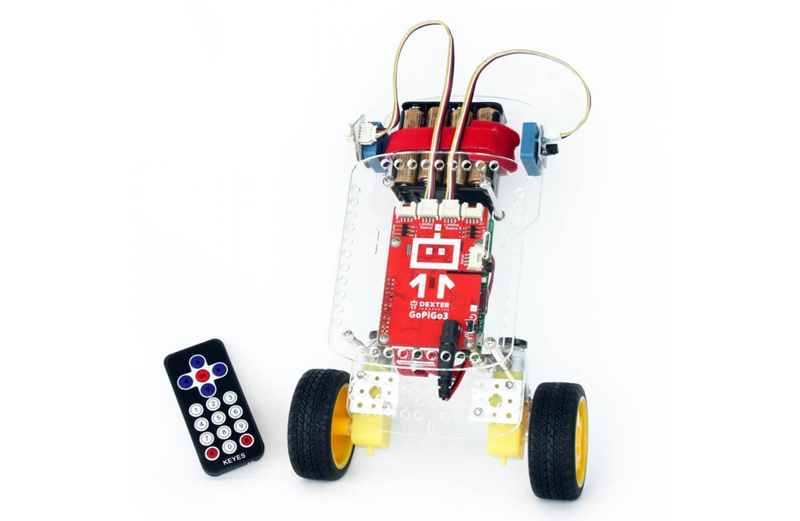 Build a BalanceBot with the Raspberry Pi
This extension kit enables you to turn your GoPiGo3 robot into a BalanceBot. Program examples provided in Raspbian for Robots in Python.
What's included:
BalanceBot Power Cable (longer than the original one that comes with the GoPiGo3 base kit)
IMU Sensor
Infrared Receiver
Infrared Remote Control
Sensor Mounts (set of 3)
What else do I need?
Raspberry Pi (B+ or 3 recommended)
GoPiGo3 Base Kit
8 AA Batteries
Raspbian for Robots installed on an SD card (will not work with DexterOS)
NOTE: This expansion kit will not work with the GoPiGo2 or GoPiGo1.