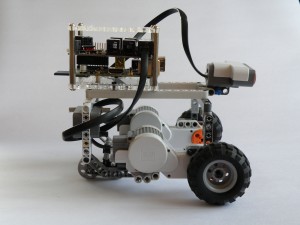 The "JJ" car was named by Vanleeuwen Opensource Consultancy in our Kickstarter Campaign.  Thank you Vanleeuwen Opensource Consultancy for backing the BrickPi project and bringing it to life! This is a quick guide to building a Raspberry Pi Wifi Car with the BrickPi, LEGO Mindstorms, and the Raspberry Pi. This page has all of the information to build and run the wifi controlled car example.
LEGO Digital Designer Instructions
Click here to see the step-by-step from LEGO Digital Designer.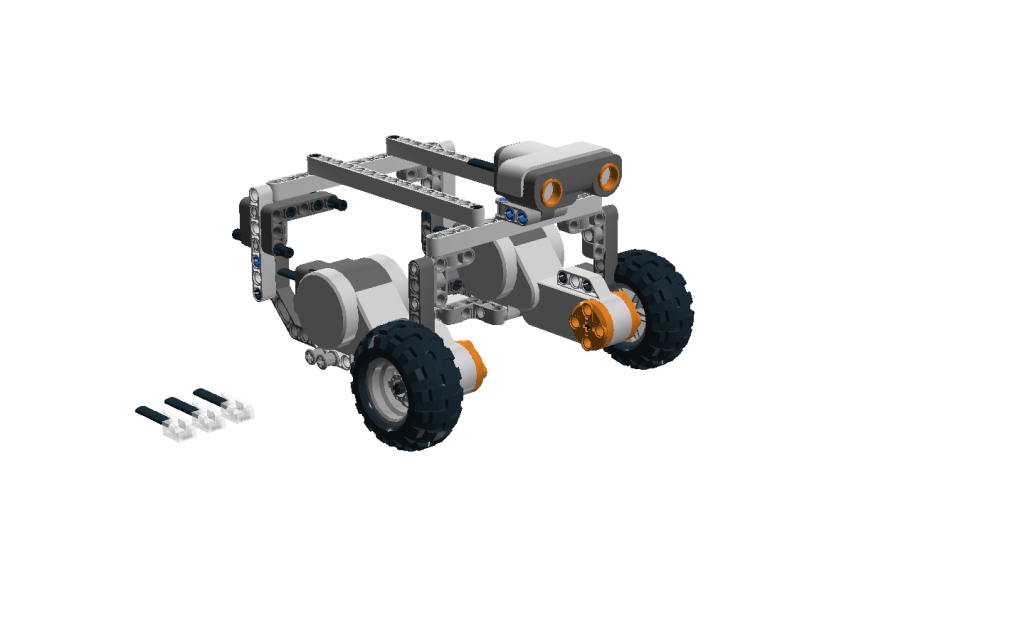 Build your Raspberry Pi Wifi Car
Assembling the car:   Below are step by step pictures for the assembly of the WiFi Car.