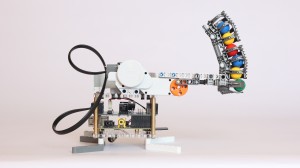 We have developed programming drivers and examples for three languages on the Raspberry Pi:  Python, C, and Scratch.
We recommend you try out some of our examples, no matter which programming language you want to use.  These programs will be installed on your Desktop on the Raspberry Pi.
Please see our next section, Program It for more information on programming the Raspberry Pi and BrickPi.