GoPiGo3 Clear Acrylic Body Replacement Parts
This replacement part kit comes with an entirely new set of acrylic body parts and metal hardware for the GoPiGo3.
This package includes the cable for connecting the Distance Sensor to the GoPiGo.
$9.99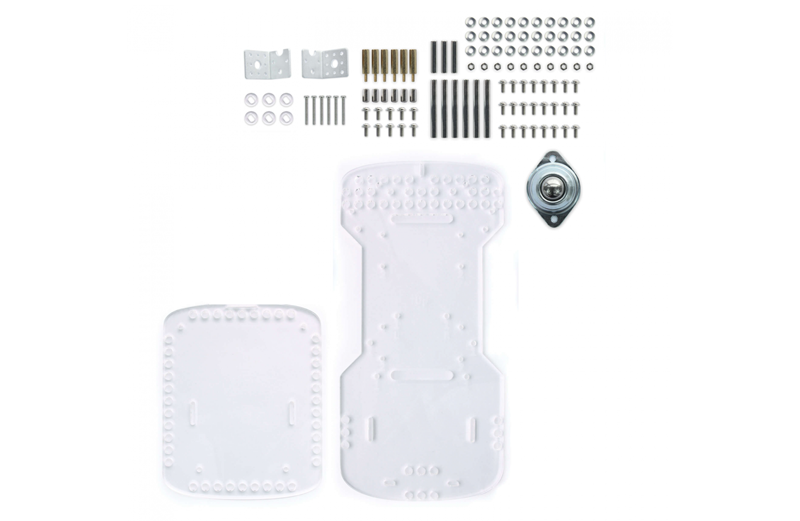 Is this the right parts kit for me?
This is a replacement kit for the GoPiGo3. If you've purchased since July 2017, you probably have the GoPiGo3.
A good quick way to figure out if you have the GoPiGo3 is to look at the robot and if the top is a red board with a white "Dex" on top, it is the GoPiGo3. If your green Raspberry Pi board is on top, it is most likely a GoPiGo2, replacement acrylic can be found here. If you do not have a red velcro strap to hold on the battery pack, you have the GoPiGo1.